Since joining the
profession of recruiting, I've seen a number of creative approaches for finding a job.
Walking the streets with a cardboard sign around ones neck
Creating a resume that has a a special color or scent
Dancing in the lobby of our staffing office (awkward)
Personal business cards in all shapes, sizes and colors
Websites, portfolios and audio recordings
The list goes on, and on, and on…
I witnessed something today that was a first… a MUSIC VIDEO! A RAP resume if you will…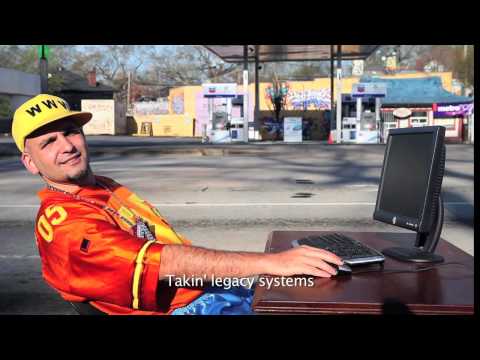 Dave Berzack is a Sr. Developer with a passion for dynamic graphics and scripted animation. Within the "About Me" section of his site, he describes himself as a Developer, Designer and a Fool. Check out this quote from the "Fool" portion:
I do a lot of ridiculous things. Rapping about computer programming, building a trippy, fur-lined geodome, traipsing around in outlandish costumes, dancing in public… yes – I am a fool.
But a fool is not just a silly clown. He is a human Trickster, bucking conventions and breaking down walls to make way for real change.
I thrive on tossing aside the rulebook and expanding the possibilities. If you're interested in making something big happen – something wild and explosive – please call me. I'd like to help.
I'm intrigued by Dave's approach and positive he will continue to make waves! Of course, the 127,000+ views of his video resume serves as a pretty good indication.
Be inspired, think
outside the box and be you!