For a while now, I've been searching for a way to define my role.  I have somehow found myself in a position where my responsibilities and duties don't align with a recognized function within an HR or Recruiting group.
At times, I've attempted to describe it as Employment Branding, but that's not exactly it and I don't feel comfortable pushing forward the redefinition of a rather established practice with something it's not.
It all began in September of 2009 when I first started dedicating my efforts to Rackspace.  The original dilemma was this…
Here was this amazing company filled with an eclectic mix of brilliant minds and outgoing personalities.  Fun, innovation and creativity at work were never in short supply.  However, for the outside world, the perception was rather limited to Rackspace being a fun place to work.  A quick search engine dive would, by and large, return pictures of Ping-Pong matches and festive events.  While definitely a part of the work environment, this in no way encapsulated the entire picture.
The reality is, Rackspace has the type of environment and culture that most companies would kill for.  Our Core Values originated from the Rackers themselves and the amount of talent you encounter within our walls is mind blowing.  As a newcomer at the time, it was pretty overwhelming and engaging.  It also led me to believe that our outward-facing presence required less of a strategic approach and more of a tactical one.
I wasn't interested in establishing an Employment Brand.  From my perspective, that would have only lead to a static picture of what I was observing.  All I could think about was how to capture and share our culture with the world – this very special and unique standpoint of a Racker.
Then came the topic of social media – social recruiting – social networking – social <insert buzz word>.  When I started researching approaches being pursued by other companies I found a plethora of hype around utilizing Facebook, Twitter and LinkedIn for the purpose of "engaging" talent audiences.  My gut told me to hold off. For however much I enjoyed using these tools, something didn't sit quite right.
The majority of approaches I witnessed had a lot to do with simply sharing jobs.  While I can understand why the natural inclination would be to share "opportunities," it just didn't seem to do justice for this much larger pursuit of sharing our culture.
So, there I was, pondering an approach – wanting to do more, but wondering how.  Then it hit me.
Forget about all the fancy tools and approaches for now… focus on the Rackers.  Hop into the trenches and help them tell their stories.  If retention really starts in the recruiting process, then what better approach could I take than to share the authentic stories of the Rackers in their own voices.
Instead of creating a universal message from the result of endless internal focus groups, I wanted to help create a place where a job seeker could get to know the people behind the brand – the people who they would be applying to work with.
RackerTalent.com started as a result of this philosophy.  We would create a place where a job seeker could find answers to their questions and simultaneously get to know the various personalities within our organization.  Not willing to settle with a simple headshot and quote, we decided that a blog would be the best approach.
In March of 2010, we launched our new site and started engaging Rackers.
To date, we have 28 contributors from 4 continents that have expressed their unique points of view.  Their posts range from real-life examples of our Core Values to stories highlighting their personal journeys to Rackspace.  Some posts tell of reasons why not to join our organization.  We even have executive perspectives on the meaning and cultivation of talent.
The tools I use for my job look much more like an investigative journalist than a traditional marketer.  I roam the hallways with my camera searching for relevant aspects of our culture to share.  In fact, just last year I took over 26,000 pictures.
Getting to know Rackers – exploring their unique perspectives and experiences – is key to understanding our evolving culture.
I don't have "normal" weeks and most days don't turn out how I expect them to.  It's real-time engagement with the people and events that go into creating our culture.
Recently, I started what we're calling the Rackspace Walkabout.  For the next 6-12 months, I will be spending quality time with groups of Rackers from across the organization in an effort to better understand the nuances of different work groups.  I started in Blacksburg, VA and intend to touch every segment of our business.  Perhaps I'll just start up again once I finish.
You see, culture evolves, as do the people who create the culture.  New contributors join the team, strategic directions are decided and new customs spring up out of nowhere.  Culture is an evolution.  Our contributors share our culture so that future Rackers can open up a window and see what it means to be a part of the team.
In my mind, I engage in Culture Branding – the acts and efforts behind sharing an authentic picture of what it truly means to be a part of our team.
As our industry contemplates approaches for connecting with future talent, I encourage you to consider this…
It's great to become an employer of choice, to win awards and to show the world the laundry list of reasons why our workplaces are great.  But, more importantly, we should always keep in mind that the most engaged and longest lasting contributors to our organizations are the ones who fit within our cultures.  Our goal should be to accurately depict ourselves knowing good and well that for the right person, we will absolutely be their best place to work.
Today I am speaking on the topic of "Culture Branding" for the first time.  I'll be sharing with the #TruLondon group an analogy that I use to explain why we do what we do.  A boat, an iceberg and balloons…
Instead of trying to explain it here, I'll attach the presentation that I plan to deliver later today.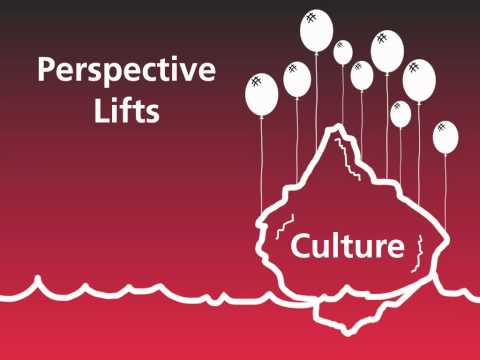 What are your thoughts?  Does your organization have a culture?  How do you share that in an effort to connect with and attract the right talent?